stainless steel urinal
22-05-2023
KUGE stainless steel sanitary ware, with high-quality products and high-quality services, has won praise from many domestic and foreign customers. Stainless steel sanitary products are durable, easy to clean and hygienic, and are widely used in various public places.
The stainless steel urinal is a men's toilet. It is a fixture installed on the wall of the toilet. It is mostly used in the toilets of public buildings. Some family bathrooms are also equipped with water-free toilets. The stainless steel urinal can remove the odor of the bathroom, purify the air, prevent the infection of germs, and has a bleaching effect, keep the urinal clean and fresh, prevent the generation of urine scale, and improve the air quality of the indoor bathroom, as if returning to the fresh air. in nature.
A well-known theme hotel in Germany uses stainless steel urinals to reflect a unique decoration style. Product design, to meet the actual needs of customers, custom design.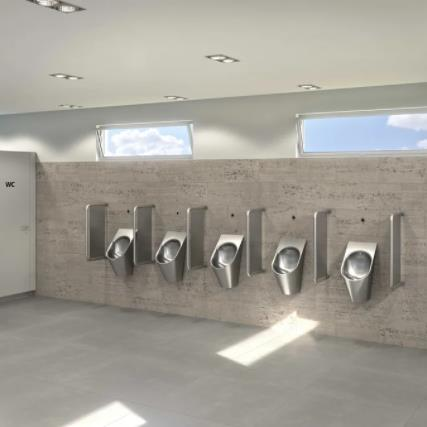 In the airport of Barcelona, Spain, KUGE stainless steel urinals were installed. In the airport, there is a large flow of people, and the frequency of use of urinals is very high. Stainless steel urinals not only have the functions of anti-vandalism and easy cleaning, but also have the characteristics of water saving and environmental protection.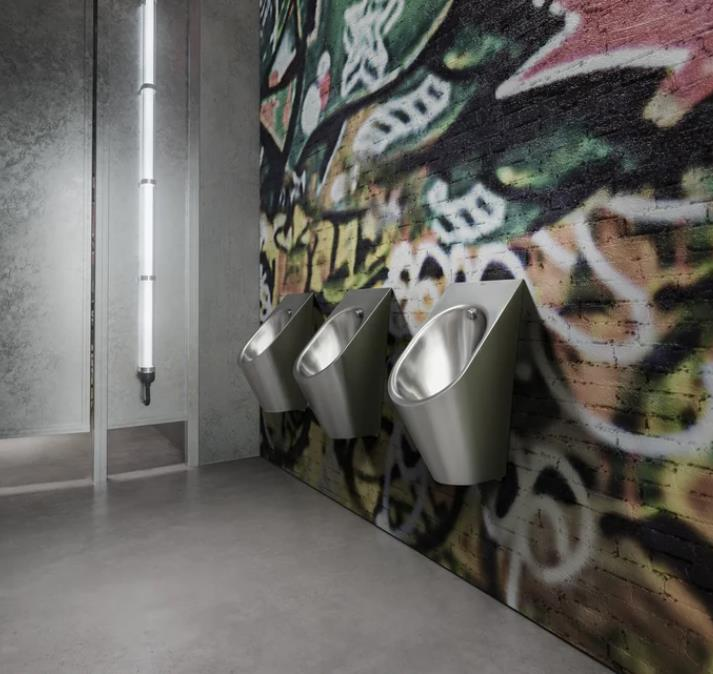 In the 21st century, environmental protection has become a hot topic in the world. It is a good choice to choose stainless steel bathroom, which is environmentally friendly, durable, clean and hygienic.